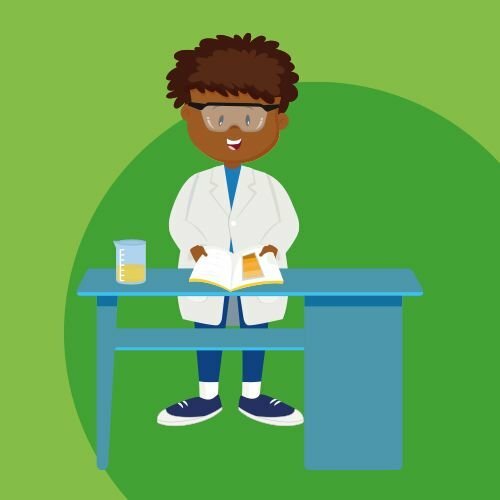 Your Mission:
Explore the importance of hydration and identify the signs of dehydration.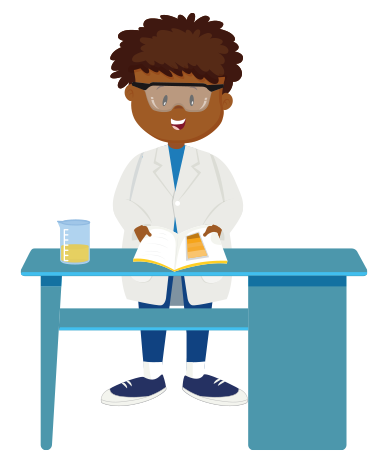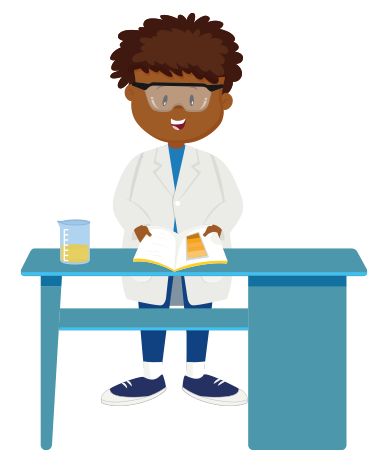 Siden kroppen vår består av 50 til 70 % vann, er det viktig å drikke mye væske for å holde kroppen sunn. Vann har mange viktige roller for at kroppen vår skal yte på topp ved å gi næringsstoffer til cellene, musklene, leddene, hjernen, huden og nyrene våre. Vann regulerer også kroppstemperaturen vår, og hjelper hjertet til å fungere ordentlig.
Romfarere må opprettholde riktige væskenivåer mens de er i verdensrommet. Når astronauter fullfører oppgavene sine på et leteoppdrag, enten det er i eller utenfor romfartøyet, trenger astronauter tilstrekkelig hydrering for å opprettholde god helse.
I denne undersøkelsen vil lagene utforske viktigheten av å holde seg hydrert her på jorda og i verdensrommet. De vil også lære å identifisere tegn på dehydrering. 
Oppdragsspørsmål
Hvordan kan jeg lage en etterligning av urin for å identifisere ulike nivåer av hydrering?
Ferdigheter
Vitenskapelig metodikk, kommunikasjon, samarbeid, problemløsning
Læringsmål:
Undersøke viktigheten av å holde seg hydrert, riktige hydreringsmetoder, og lære å identifisere tegn på dehydrering
Forstå rollen hydrering spiller for å holde kroppen sunn
Identifisere væskenivåer ved å lage simulert urin
Utstyr
Per klasse:

datamaskin med internett-tilgang for lærerbruk
bibliotektilgang
én LCD-projektor eller overheadprojektor
et vannflaskebilde
2-3 tørkler
fargekart for urin

Per gruppe (3-4 studenter per gruppe):

en oppslagstavle eller kartpapir
ett sett med markeringstusjer
to datamaskiner med internettilgang
ett diagram eller plakat for hydrering/dehydrering
fire klare plastkopper
en 8 tommers engangsplate
to tannpirkere
en liten flaske gul, rød og grønn konditorfarge
fargekart for urin
ett sett med hydreringskort

Per elev:

utskrevet elevark "Væskestasjon"
utskrevet elevark "Gi astronauten vann"
fargekart for urin
blyant
Tid
Forberedelse: 30 min
Leksjon: 2 x 45 minutters økter
Explore more Mission X activities!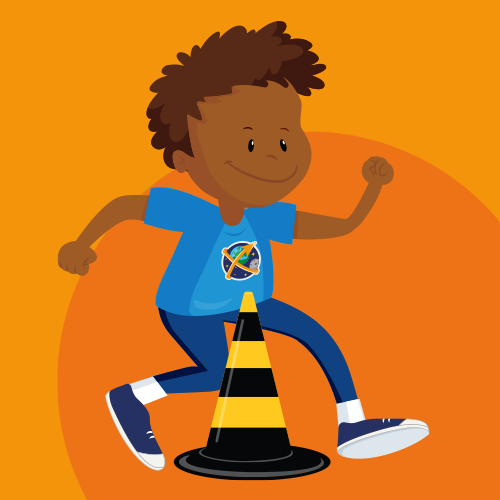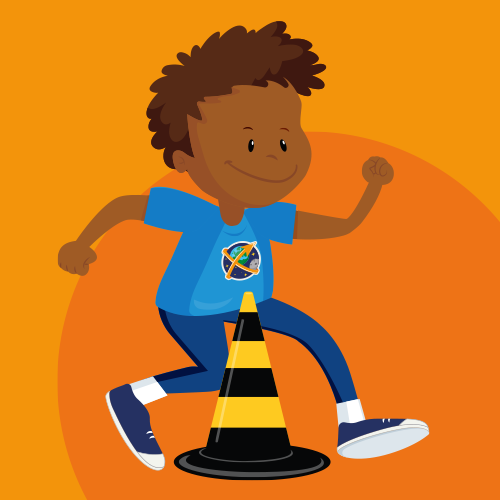 Your Mission: Complete an agility course as quickly and as accurately as possible to improve agility, coordination and speed.  When …